After several months of expectation (really sorry about that…), I can finally share with you my Wedding mod. I hope you'll like it and that it will bring you an improved gameplay for preparing the wedding and the Honeymoon for your Sims.
The mod will unlock only if you are engaged. After your engagement, you will find a first menu by clicking on a Sim you control. Look for the My Wedding menu. From there you can start preparing the wedding !
In the Wedding Planner menu you will be able to go alone or with the partner (by clicking on the partner menu) when it comes to joint decisions about the wedding.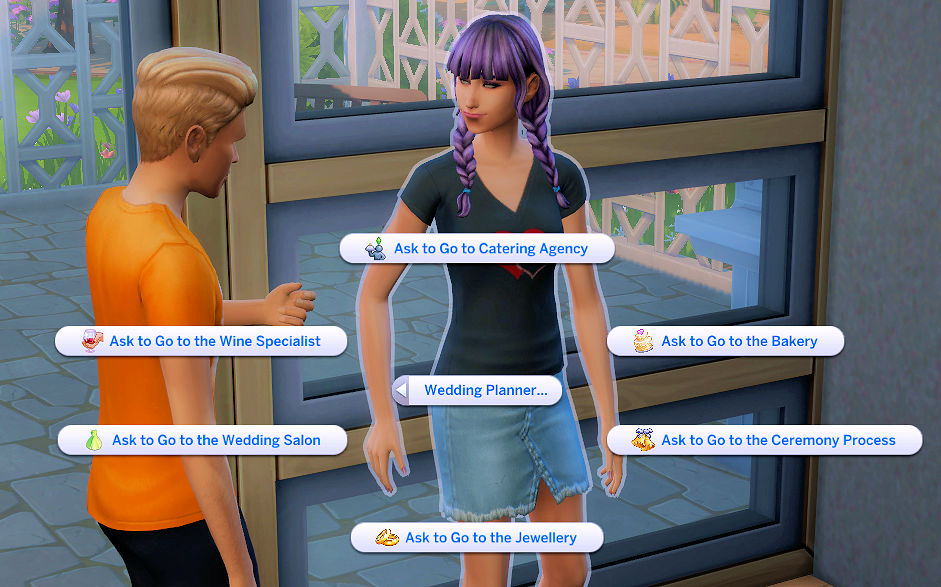 You will also find specific social interactions for the couple only. These interactions change when the Sims are married.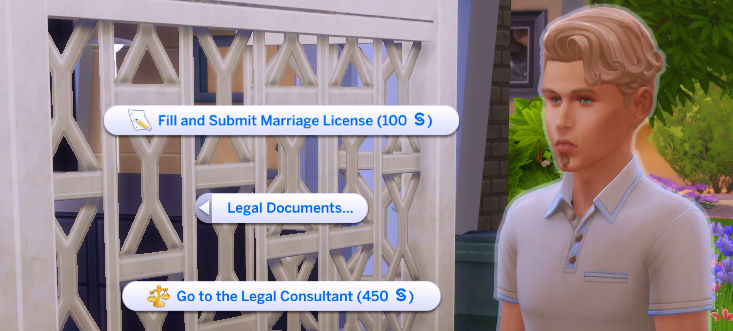 From Legal Documents (Partner menu) menu you can also : Sign Prenuptial Agreement or Talk About Marriage Contract.

The Wedding Reservation (Wedding App menu on your Sim) can be used for Call and Book reservation. The services are different which Sim you are using.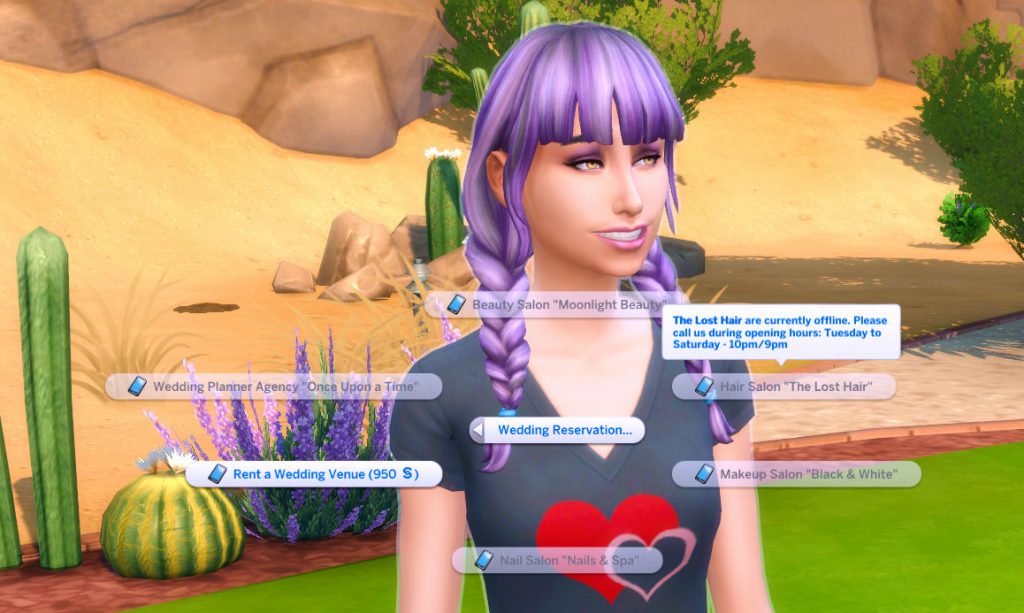 You can now Create an SimBook account on a computer (Discuss Menu). With this account you will be able to Create and Publish the Wedding List (when the couple is married you will be able to close the list and receive a random amount of money). You can also consult Simbook groups, pages, and manage your own page.
By clicking on the Sim you control and on the Wedding App menu, go to the SimBook menu. You can take photos and upload them to your personal SimBook page.
⚠️ If you cannot find the SimBook or Honeymoon menus on your computer, try changing to another basegame computer.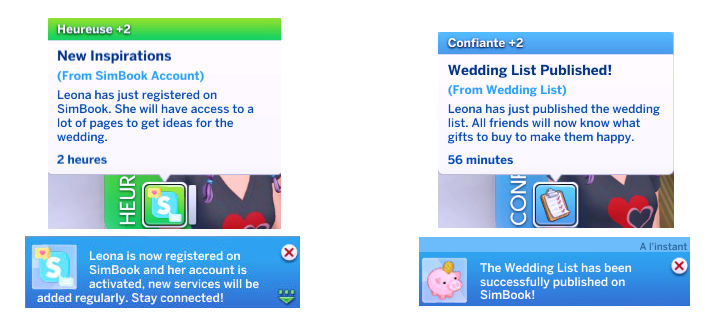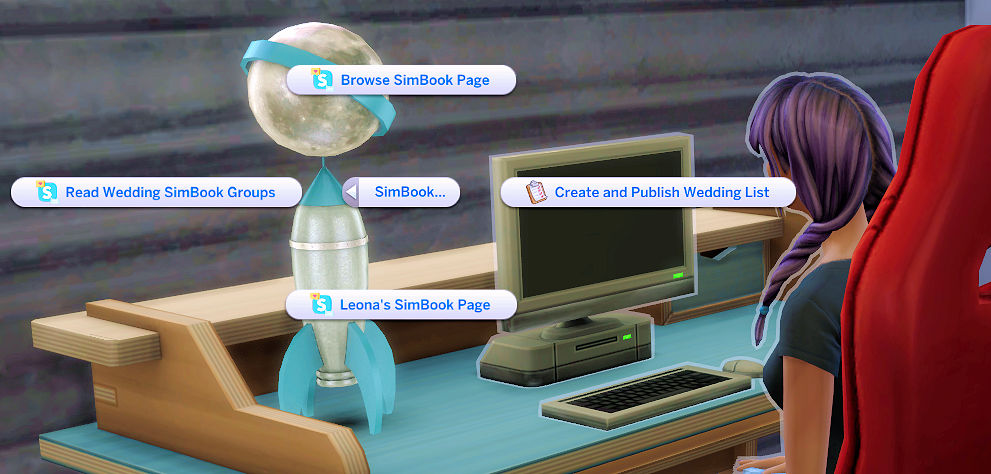 From the Wedding Online Shopping menu you can buy decorations, flowers and invitations for the wedding. You can order invitations and send them from your Sims' inventory.

This menu will be different once the Sim is married.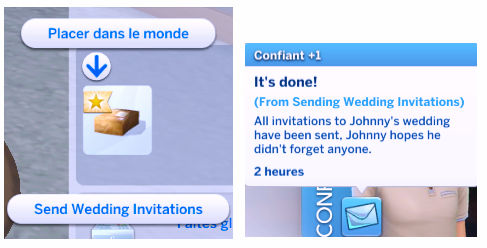 The Wedding Social menu will be used by your Sims to chat with friends about the future wedding, you can also officially Announce the wedding date.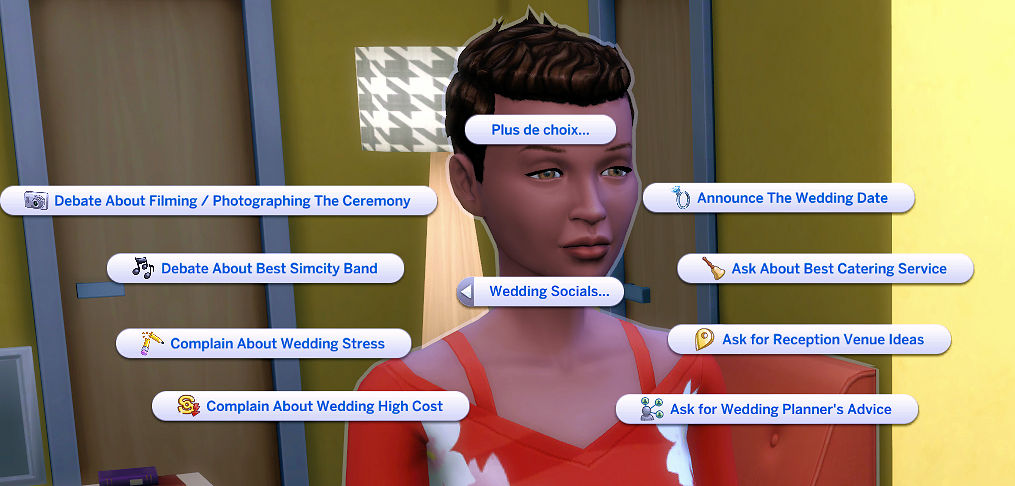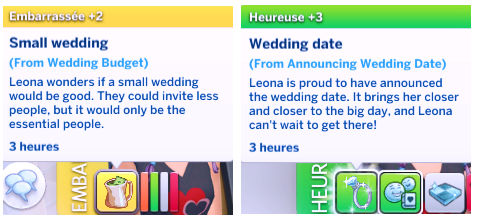 Sociales interactions will be different for the couples
Other Social Interactions
Some interactions will be available only for NPC Sim or friend, and can be found in the different categories of dialogue (funny, mean, mischief, friendly). Beware don't cause drama in your relationships, I warned you! 😂


This shows some examples of buffs, but others are available in game!
Wedding Party Lot (optional)
I have created a Wedding Party Lot (No CC) where you can eat, dance, and take pictures.
You can download it in my Origin gallery: Caradriels or follows this link.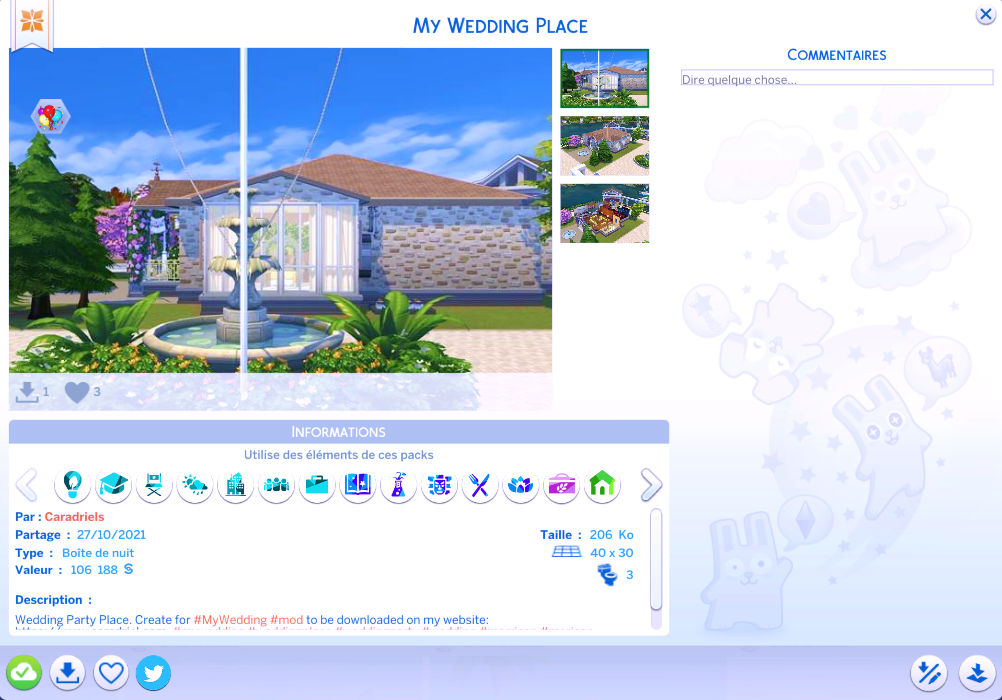 Keep in mind that after the wedding the mod menus will change,
some features will no longer be available and will be replaced by new ones.


When you click on your Sim, you can now order a Wedding Certificate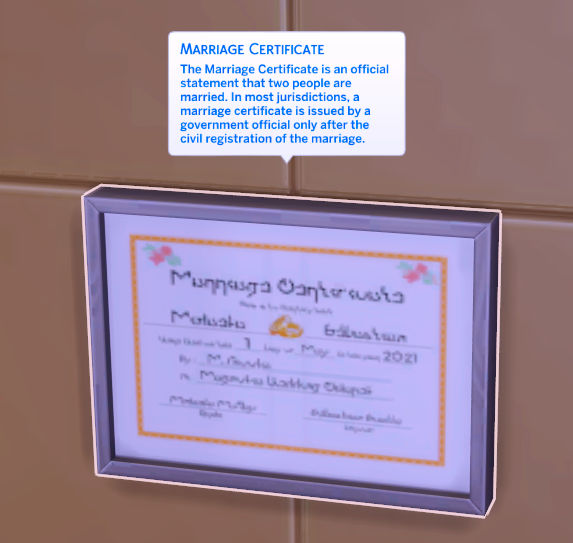 You can go on Honeymoon at any time! For a luxury Honeymon, you must first have a plane ticket, which you can buy from the computer (Web menu), the Budget-friendly is a simple Social Event.
You have the possibility to buy a Wedding Photo Album and Travel Guides by looking for Travel Information on a computer about each place (Selvadorada, Komorebi, Granite falls…)
When you buy your plane ticket, a few minutes later the Del Sol Valley Company will call you on your phone to sell a luggage insurance. You can buy it or not, as you wish!
Available languages :
 Other translations are welcome.
Spanish Download translation here (Thanks to Simlish 4)

Brazilian Portuguese Download translation here (Thanks to NathanSimss)

Russian (Thanks to DawnWarden)
🇳🇱 Dutch (Thanks to Gothique Simmer)
🇵🇱 Polish (Thanks to Venedie)
🇩🇪 German (Thanks to Never_see_the_stars)