Toddler First Birthday Party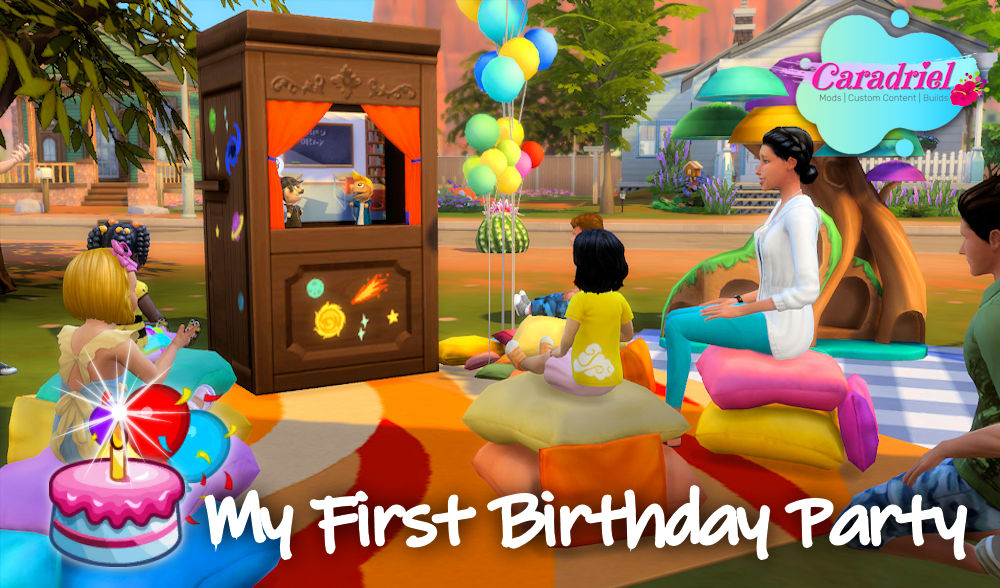 Your sweet little one grows so fast! Why not throw them a birthday party? Cook the birthday cake and prepare some games to entertain all the toddlers. I present you my first event to celebrate your toddler first birthday party!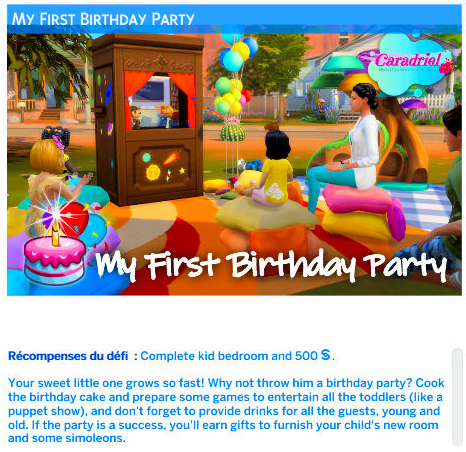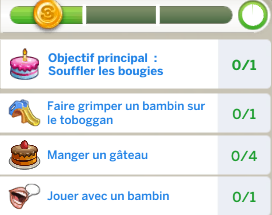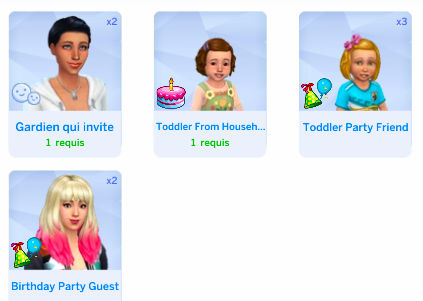 For this event, you need a caregiver (the parents) and one toddler from household, optionally you can invite other toddlers, family or friends for the party. You can invite any toddler, you don't need to know them.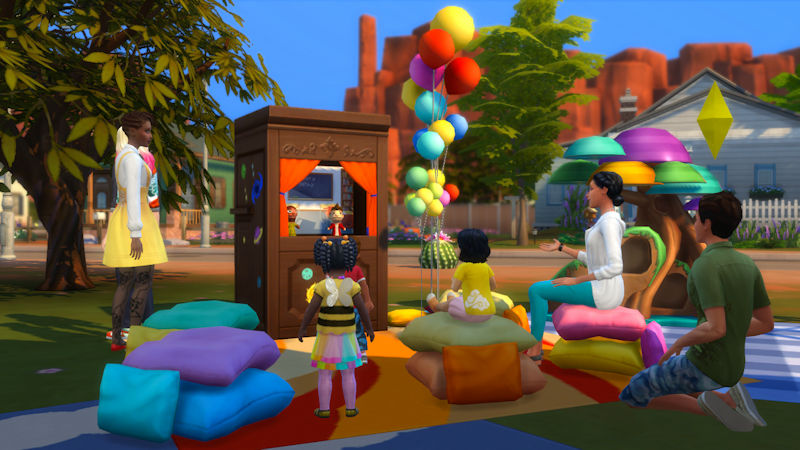 You also need to set up a few objects on your lot to validate some objectives before starting the toddler first birthday party event, and also something to do for kids and the other guests.

Puppet Theatre (Kids Room Pack)
Jungle Gym Slider (Toddler Stuff Pack)
A Cooler (Toddler Stuff Pack)
A Stereo…
At the end a nice reward wil be waiting wisely for your kid!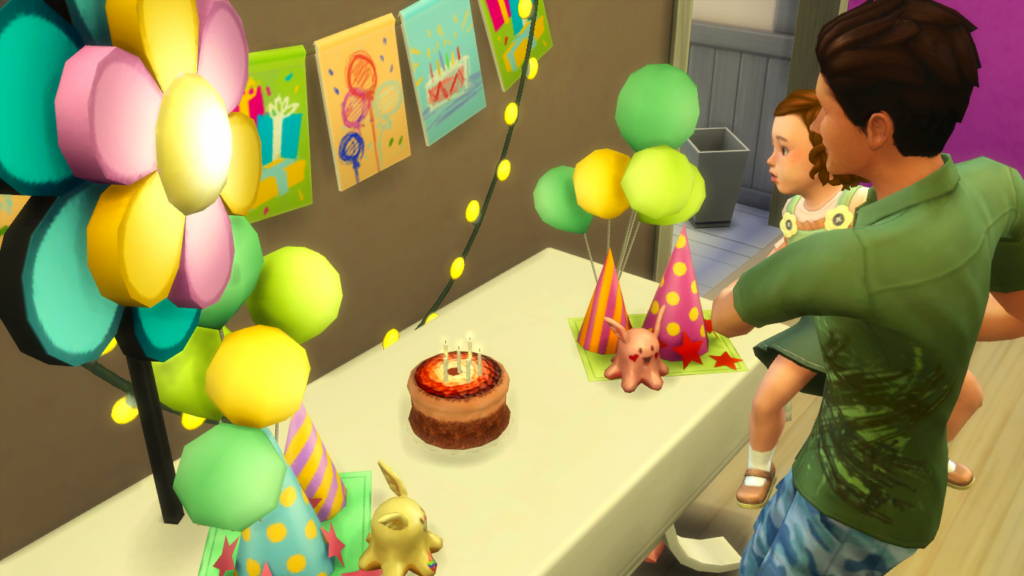 🔹 Mod requirement 🔹
Basegame
Toddler Stuff Pack
Kids Room Stuff Pack
For more Toddler gameplay, you can download my Toddler Traditions Pack!
Available languages : 🇫🇷 / 🇬🇧 Other translations are welcome
🇪🇸 Spanish (Thanks to Viri)
🇧🇷 Brazilian Portuguese (Thanks to Qlaqercoixsa)
🇩🇪 German (Thanks to Miriam R.)
🇮🇹 Italian (Thanks to xISYx)
🇨🇳 Chinese (Thanks to Evey)
🇳🇱 Dutch (Thanks to Gothique Simmer)
🇵🇱 Polish (Thanks to Dariaxx)

Check the Mod Status before downloading
⚠ Please, before downloading Mod or CC read Term of use (T.O.U).
Download: Patreon (free)