5 New Toddler Holiday Traditions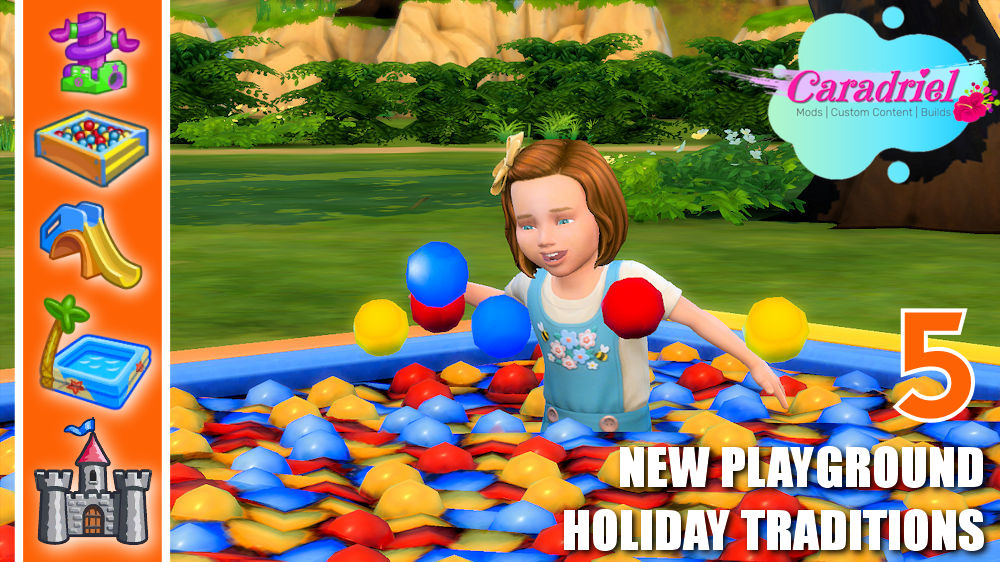 A Day At The Park…
I'm very happy to share with you my first 5 mods dedicated to toddler. This 5 new Holiday Traditions are perfect to spend a day at the park with them. I am also working on a Holiday Traditions especially for kids!


How to participate :
Ball Pit tradition – Go Play in a Ball Pit
Slide tradition – Click and Slide
Tiny Tot Treehouse – Go Play with Dolls
Tunnels /JungleGym – Play in Tunnels
Kiddie Pool – Go to kids pool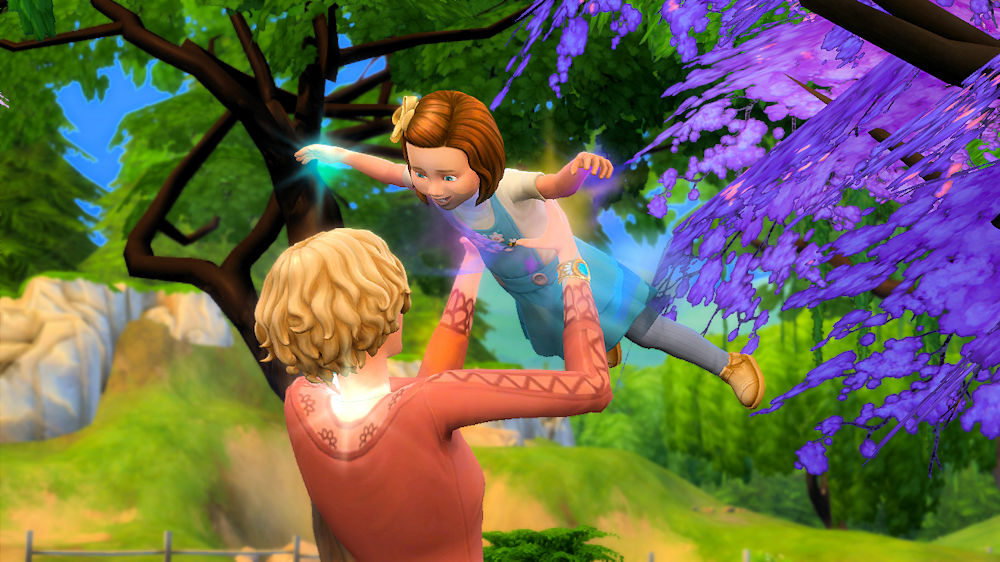 A beautiful park built by Serefina Creates.
Perfect for little Sims.
🔹 Mod requirement 🔹
Basegame
Toddler Stuff Pack
Ball Pit tradition
Slide tradition
Tiny Tot Treehouse
Tunnels/JungleGym

Seasons Stuff Pack
Kiddie Pool
Available languages : 🇫🇷 / 🇬🇧 Other translations are welcome
🇧🇷 Brazilian Portuguese (Thanks to Qlaqercoixsa)
🇪🇸 Spanish (Thanks to Viri)
🇮🇹 Italian (Thanks to xISYx)
🇳🇱 Dutch (Thanks to Gothique Simmer)
🇵🇱 Polish (Thanks to Dariaxx)
Check the Mod Status before downloading
⚠ Please, before downloading Mod or CC read Term of use (T.O.U).
Download : Patreon (free)