5 Food Holiday Traditions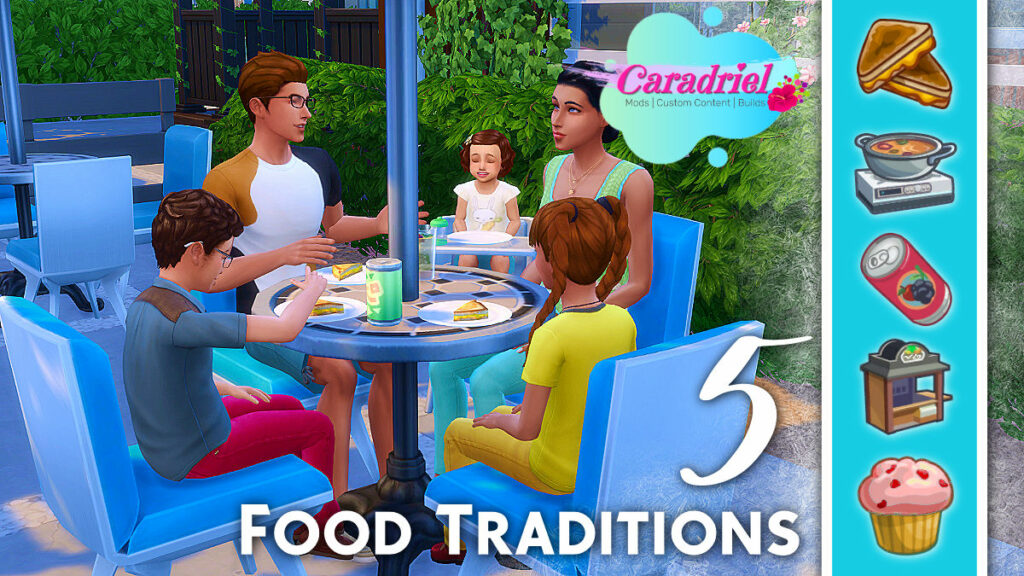 Food Holiday Traditions
New ways of celebrating holidays by enjoying some food from the Hot Pot, Grilled Cheese, Cupcakes, or Drink. (You can also order a drink from a bar), and Order food from a Food Stall. You can also complete these traditions with toddlers (except the Ordering food Tradition).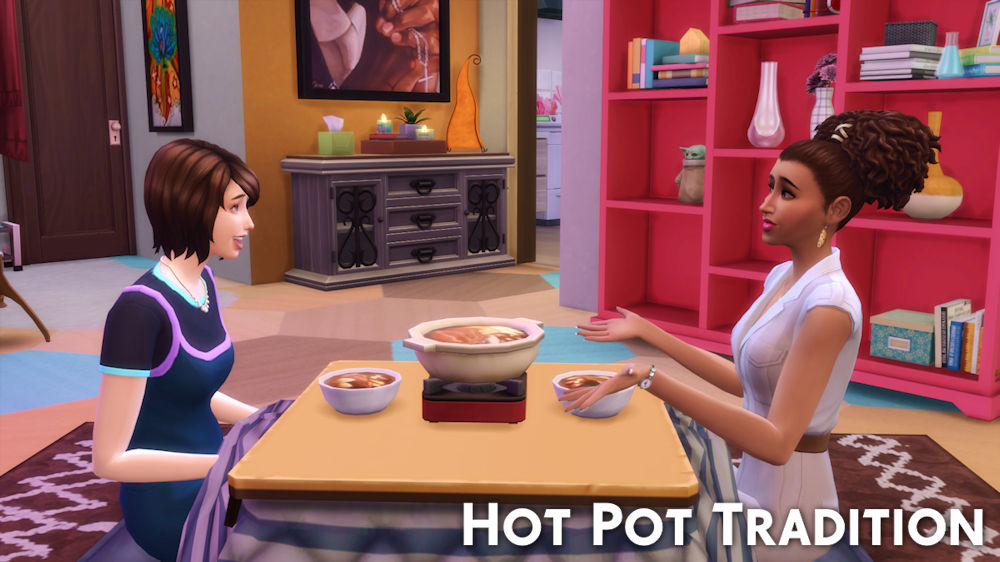 How to participate:
Grilled Cheese – click on a Stove, select Cook and then choose Grilled Cheese.
Hot Pot – Click on Hot Pot and choose some food between Oden, Yosenabe or Sukiyaki (single Sim or together (Requires Snowy Espace).
Take a drink – Choose some drink between Fizzy Juice, Coffee, Tea, Water or Plasma for Vampires. You don't need to have Vampires or Ecolifestyle pack to complete this tradition.
Order Food – Order something to eat from a Food Stall (Requires City Living).
Cupcakes – Bake and Grab a fresh Cupcake.
Note: As for the Grilled Cheese Tradition, unfortunately there is no specific interaction for this type of food, so anything your Sim will eat in this time will be valid for this tradition. You should plan to make the sandwiches in advance.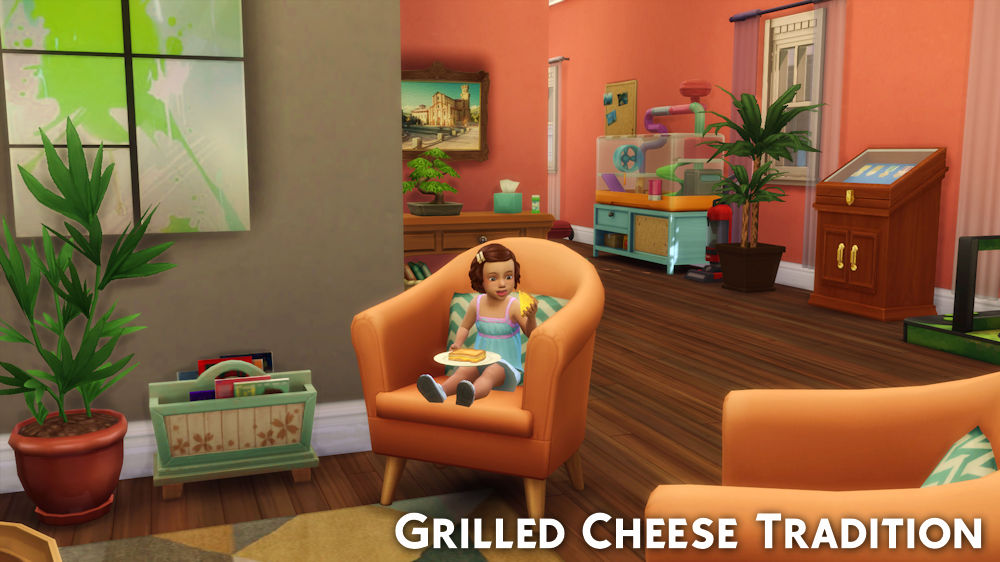 🔹 Mod requirement 🔹
Basegame
Snowy Espace for use the Hot Pot and City Living for order Food.
Available languages : 🇫🇷 / 🇬🇧 Other translations are welcome
🇷🇺 Russian (Thanks to SofiRing)
🇪🇸 Spanish (Thanks to CindySims)
🇳🇱 Dutch (Thanks to Gothique Simmer)
🇵🇱 Polish (Thanks to Nieumiemwsimsy)
Check the Mod Status before downloading
⚠ Please, before downloading Mod or CC read Term of use (T.O.U).
Download: Patreon (free)